Welcome!
You are very important to God and to us.  The Love of God is the life in our souls, and we hope all who come to St. Joseph's experience and grow in that love.  We also hope that this website contains many valuable resources.  If there is something that you need which isn't listed please send us an email and suggest it.  God love you and your family now and forever!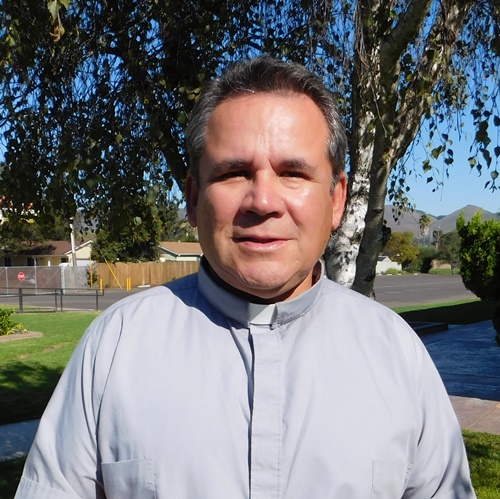 Schedule of Masses
Monday – Friday
8:00 am
English
Saturday Vigil
5:00 pm
English
7:00 pm
Spanish
Sunday
8:00 am
English
9:30 am
Spanish
11:00 am
English
12:30 pm
Spanish
2:00 pm
Spanish
Morning Prayer
Mon – Fri
7:30 am
English
Confessions
Friday
6:30 pm
Bilingual
Saturday
8:30 am
Bilingual
Office Hours
Monday – Friday
8:30 am – 12:30 pm
(closed for lunch)
1:30 pm  –  5:30 pm
Every Friday of Lent, we will pray the Stations of the Cross in the church at 6pm English and 7pm Spanish. Tradition holds that our Blessed Mother visited daily the scenes of our Lord's passion. This would have inspired others and eventually pilgrims to make this procession when they visited Jerusalem. The devotion of our Lady has become our own.
Every Friday of Lent there will be a different ministry offering a meal in the hall from 5:30pm to 8pm. Takeout will be available.   The cost of the meal each week will vary from $5 to $10.  As examples, the meal may be Lentil soup, salad, bread roll, and water for $7.  Other weeks there will be fish and chips, fish tacos, and pasta with shrimp.
Every Lent we are invited to understand more deeply the spirituality and meaning of Lent. This year Dcn. Antonio Barata will lead us in a meditation on suffering in relation to Prayer, Fasting, and Almsgiving. Talks will be held in the church on February 21 and 22, Wednesday and Thursday, at 6pm in English  (and February 19 and 20, Monday and Tuesday, at 7pm in Spanish).